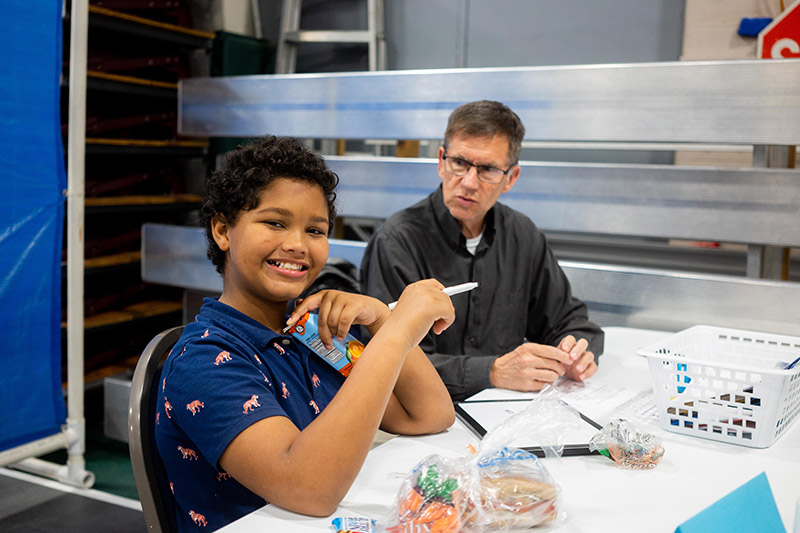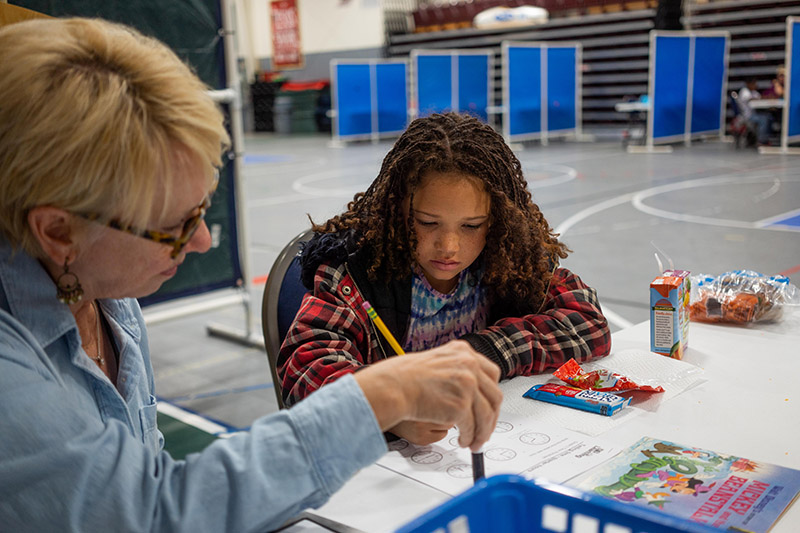 The purpose of the Tutoring Program is for followers of Jesus to develop a one-on-one, academically enriching relationship with a child from The Homes at Pine Crossing (formerly Eastgate) public housing complex in North Little Rock. Through this relationship, we hope to provide a loving environment that builds the child's confidence while helping them improve academically. So what do tutors do?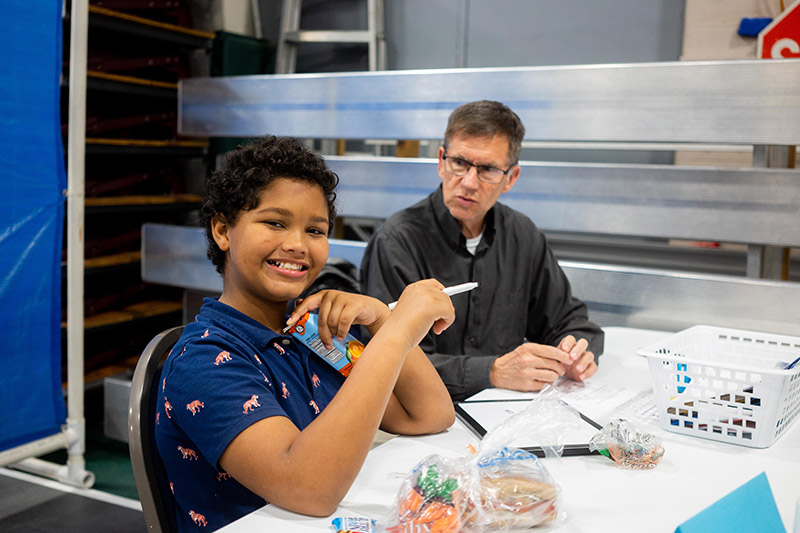 Tutors provide a one-on-one, loving and consistent presence.
By committing to spend one hour for one or two nights per week at the STEP gym, our tutors assist elementary school students with their schoolwork outside of school hours. At the same time, tutors build meaningful relationships with these students. 
Tutors help students who struggle with reading and math.
Our tutors read with these students, work through math exercises with them, and keep it fun by playing games with academic concepts built in. 
Tutors can also provide academic help to students during the summer through the STEP Literacy Camp.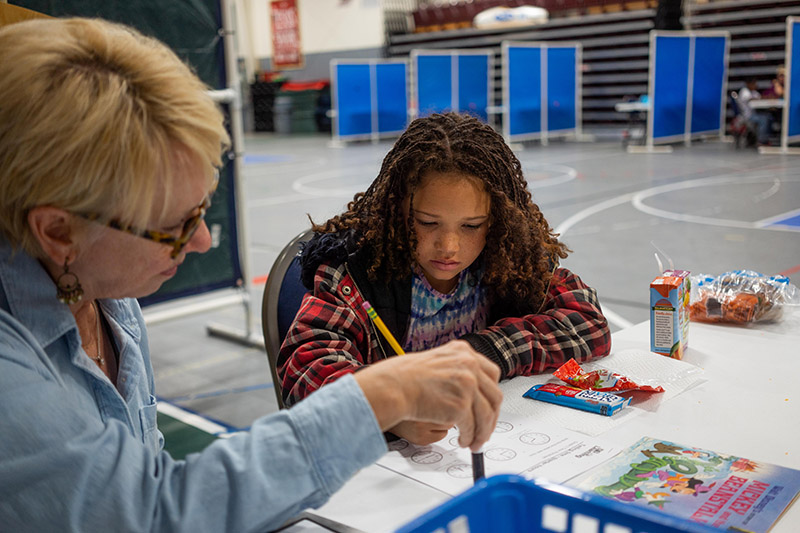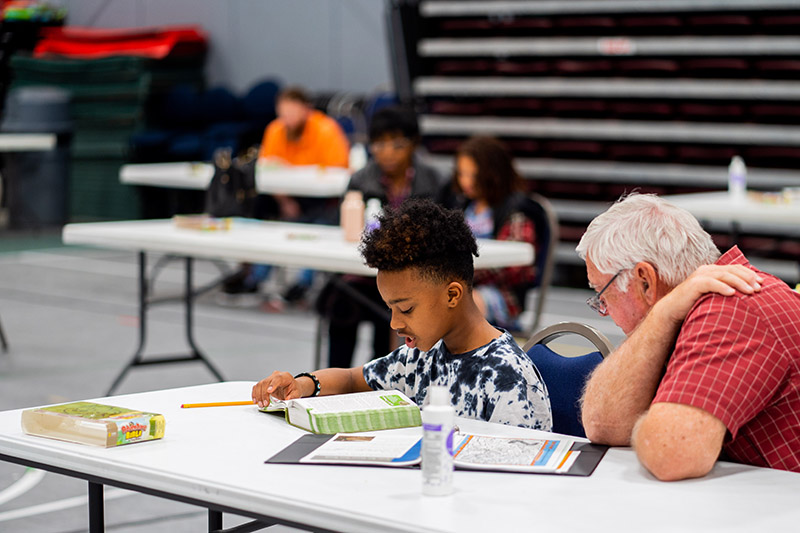 After-School Tutoring Program
Tutors commit to meeting once or twice a week during the school year with their student to build a relationship and help with subjects that have become problem areas. Tutors and students meet at the STEP Family Outreach Center for an hour to help with homework and work through any other problem areas for the student.
Tutoring is weekly on Monday and/or Thursday from 4-5 pm
Who
STEP Literacy Camp serves the children of The Homes at Pines Crossing (formerly Eastgate Terrace), a public housing project. It typically serves between ten and fifteen children. 
What
STEP Literacy Camp targets elementary-school age children who need help improving their reading skills. Trained tutors work with students, one-on-one, for three reading sessions per morning for ten days. Students are served breakfast and lunch and enjoy a Bible story, game time, and arts and crafts. 
How
Tutors use the Reading A-Z curriculum, which is an easy-to-use program utilizing student specific readers, reading comprehension exercises, and journaling. A one-hour training session is required. Strong bonds are formed between tutor and student by the end of the ten-day camp.
When
Monday – Friday, July 31 – August 4, 9:00 am – Noon
AND/OR
Monday – Friday, August 7 – 11, 9:00 am – Noon
Volunteers may serve two weeks, one week, or substitute where needed.
Celebrate!
On the last day of camp, a completion ceremony takes place, allowing tutors to speak positive, encouraging words over their student. Each child receives a completion certificate, a picture of themselves with their tutor, and an armload of books to take home. The day ends with pizza and cake.
Contact us to get started!
Sign up here or contact Juli for more information.